What do you do when your hair is BLUE? You wear BRIGHT orange and blue clothes, of course.
In this case, it was all part of my Pattern Review Wardrobe Contest adventure (contest rules here in case you're interested).
This contest started February 1 and ends March 31 (but I am leaving on vacation March 20, so I had a shortened time frame to complete). The idea is to make a ten-item coordinated wardrobe with two tops, two bottoms, 1 topper, and 5 free choice items. Everything has to "go with" everything else, and of course everything must be sewn during the contest dates.
I mapped out the concept using Polyvore first, using ready-to-wear items that represented the garments I thought I was going to include in the wardrobe: (click on the image to go to the Polyvore set)
As things went along, the colours of fabric I had in my stash weren't really lining up with these colours, and I was afraid to make the palazzo pants. (There: I said it. Orange palazzo pants are nice in theory on a skinny model, but on me I think they would be clown-like).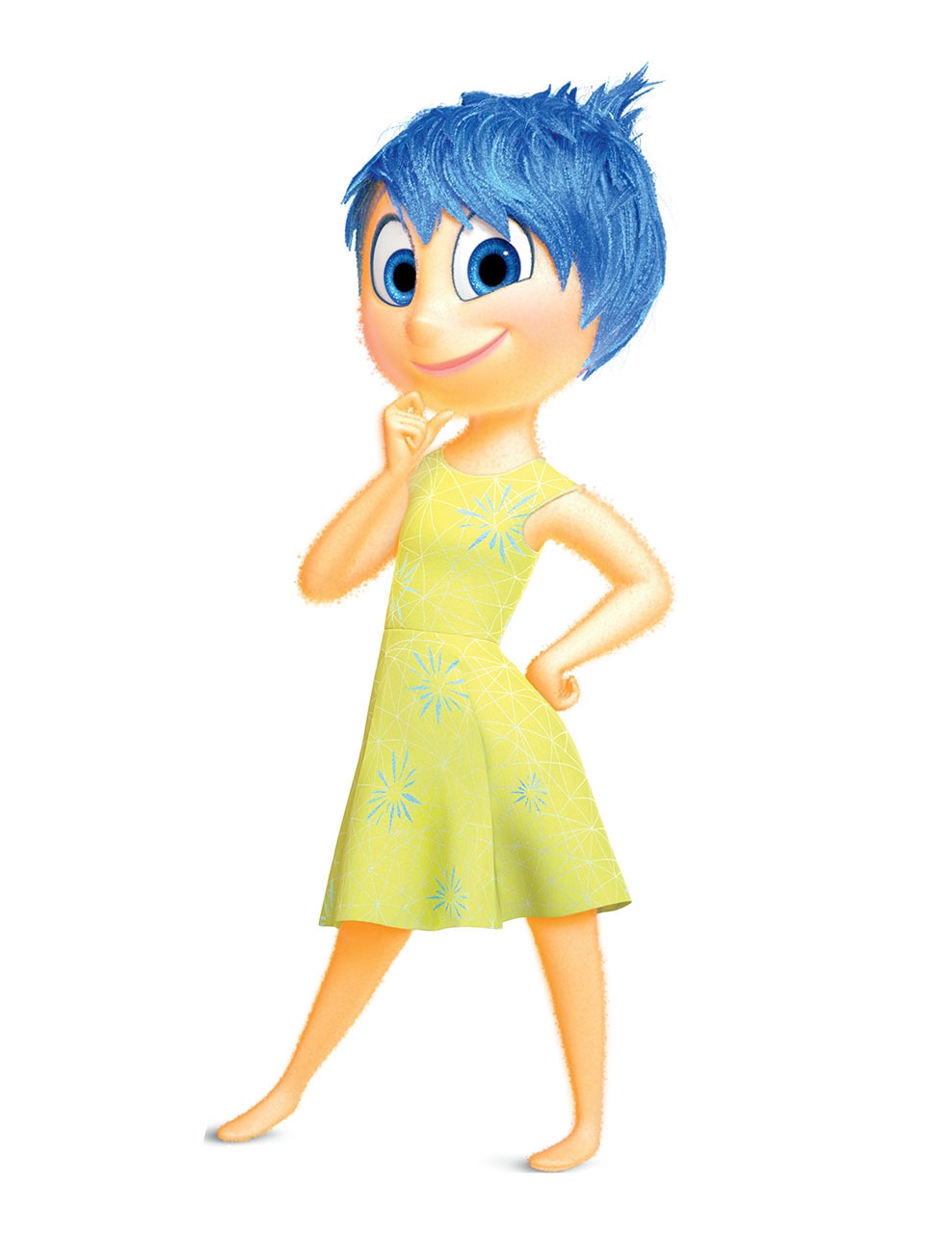 And then sometime in early February, I watched the movie "Inside Out" and fell in love with the hair on character Joy. Wouldn't you? I thought to myself: my hair kind of has that shape… on a good day… a very good day. What if I dyed my hair blue? Wouldn't that be fun? And since I've never done anything remotely adventurous with my hair before, aside from cutting it pretty short, I decided to go for it. And once I had blue hair, well there was no holding back on the wardrobe. It HAD to be as bright and joyful as possible, while also being comprised of things I could actually wear after going back to a normal hair colour.
I only bought three pieces of fabric specially for this wardrobe, and the rest were from stash and at least six months old. Well, the striped cotton was from someone else's stash and acquired at a stash swap. But free. The fabric I bought was the graphic knit print, the cotton jacquard for the skirt, and the denim for the pants. It turns out the denim was narrow and shrank more than expected, so I wasn't able to make wide-leg pants at full length. Ergo I invented a new pants style – wide-leg high-waters! Wheee!
Here is the wardrobe, hanging on the rack:
And of course, what you've all been waiting for, is the pictures from the photo shoot.
Here is a composite image:
Click on any image to see it larger. Many thanks to my awesome co-worker Helen for taking these photos, and the lovely Aeryana for scouting the location and doing model coaching. Normally I feel like a prat while modelling, but this was a lot of fun!
Enjoy!